Posted by Midori on 26th Aug 2016
Add a unique flare to your Back to School accessories!
To customize your books and binders or bring a dash of color to your good ol' converse, with DIY Ribbon laces, please see below: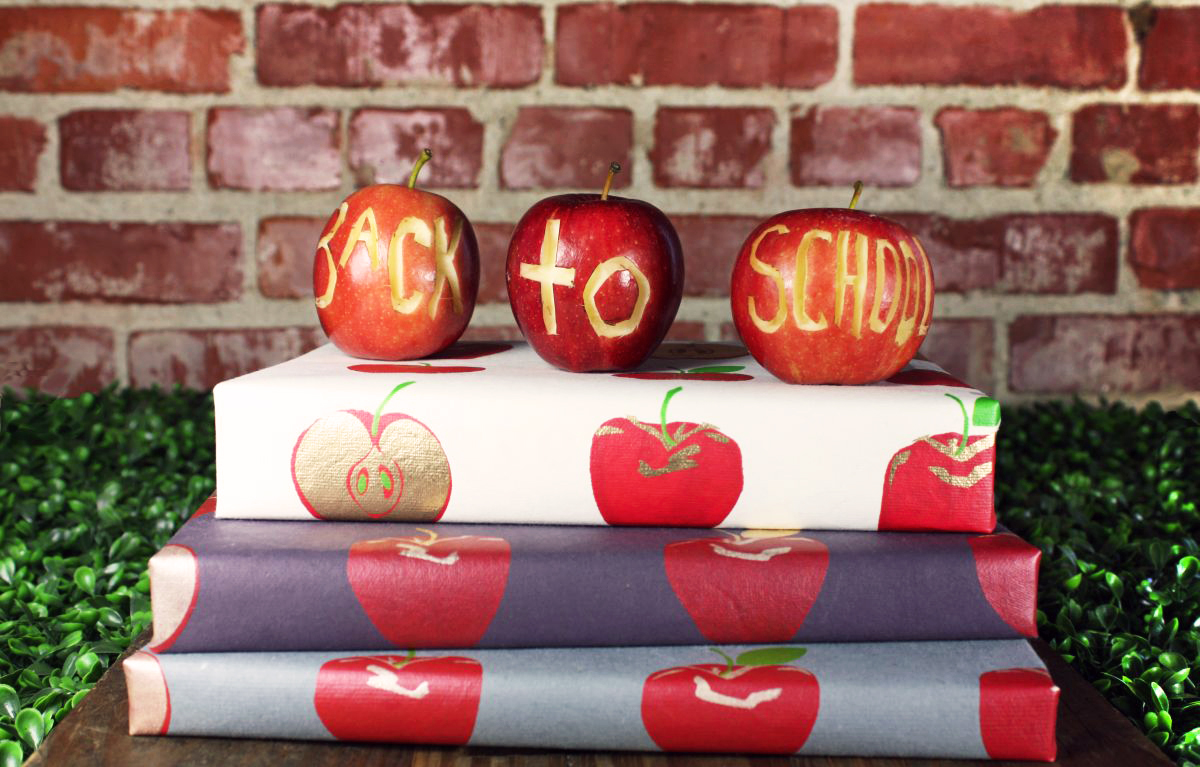 We all know parting with our converse, no matter how old or beat up they are, is not an option! Why not, give them a temporary make-over with colorful Midori Ribbon:
1. Choose your favorite Midori Ribbon
2. Cut to the length of your desire3. Tape the edge of each ribbon tail, emulating the end of a regular shoe lace for easy threading4. Lace away and Ta Da!
We used: Promenade Ribbon, Checked Taffeta Ribbon, Ascot Ribbon and Velvet Ribbon.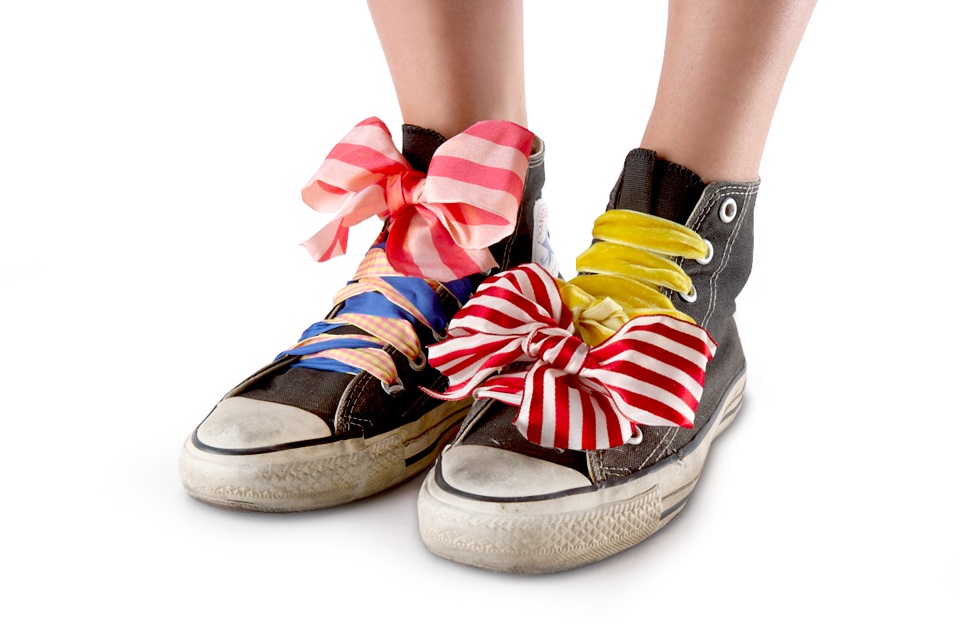 Make a statement and create a one of a kind, unique binder using Midori Gift Wrap!
Follow the steps below, and maybe surprise your bff with one too!
1. Measure the outside of your binder and choose two Midori Gift Wrap designs to decorate your binder
2. Cut your Midori Gift Wrap to the size of your binder, allowing for an extra 1" of Gift Wrap all around
3. Remove all of the plastic from the binder with an X-Acto Knife. Once all plastic is removed, your binder will now have three separate pieces
4. Glue them in the center of your Midori Gift Wrap, leaving ½" of space between the three pieces
5. Fold the extra 1" of Gift Wrap inside the binder
6. Cut your second choice of Midori Gift Wrap for the inside of the binder, and cut the leftover outer-binder Gift Wrap to make the inside pocket by folding in at a diagonal angle. Glue these two pieces together
7. Glue the Gift Wrap (with pocket attached) to the inside of your binder, slipping in the right side under the rings
8. Enjoy your one of a kind binder!
We used: Red Glitter Stars on Cream Gift Wrap.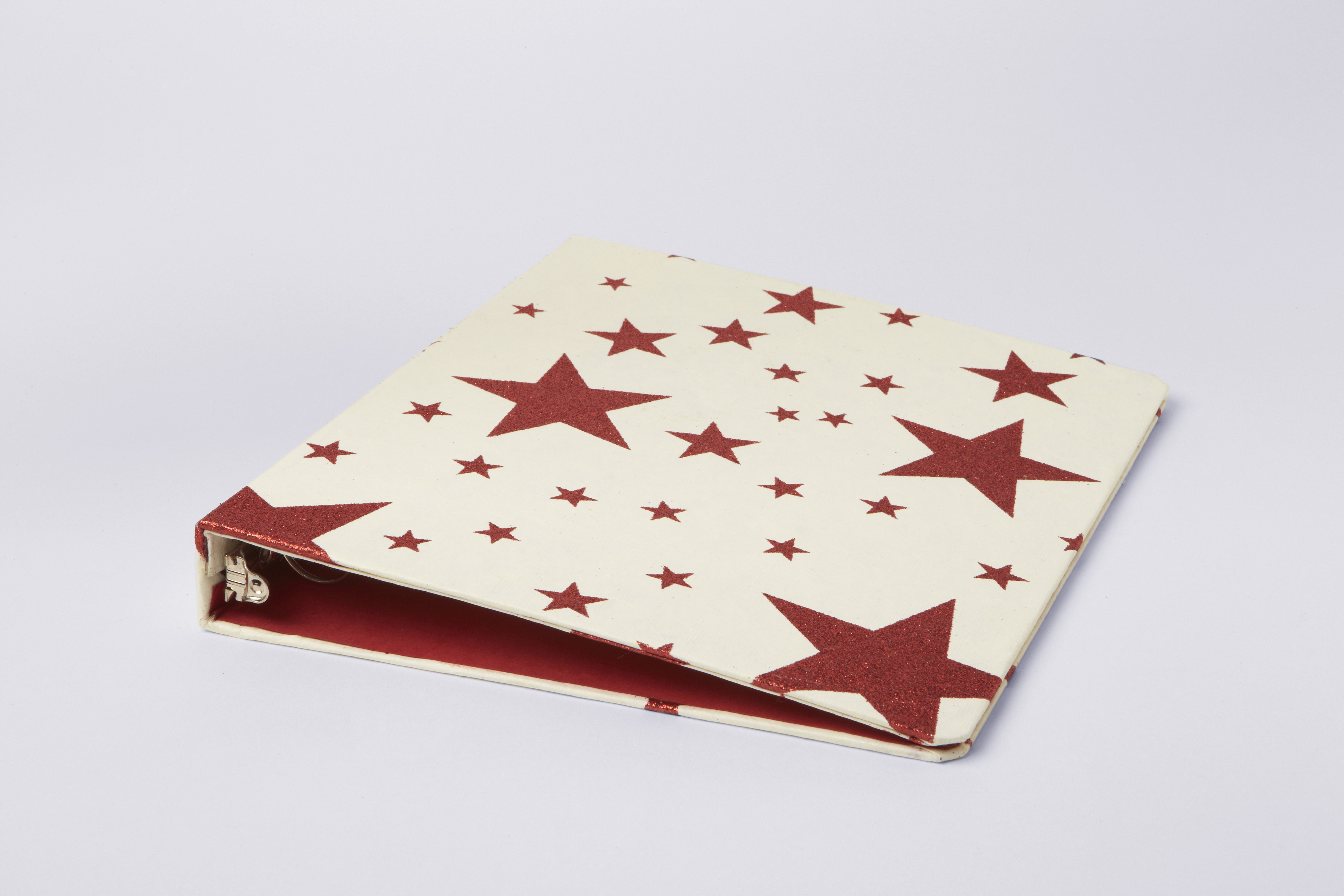 Make a Book or Notebook Cover using Midori's Gift Wrap in the blink of an eye, easiest DIY ever!
1. Measure your notebook and cut a Midori Gift Wrap of your choice to the size of your notebook allowing for an extra 2-3" of Gift Wrap all around
2. Wrap your notebook and fold gluing where is needed
3. And it's ready to use!
We used: Gold Crocodiles on Green Gift Wrap.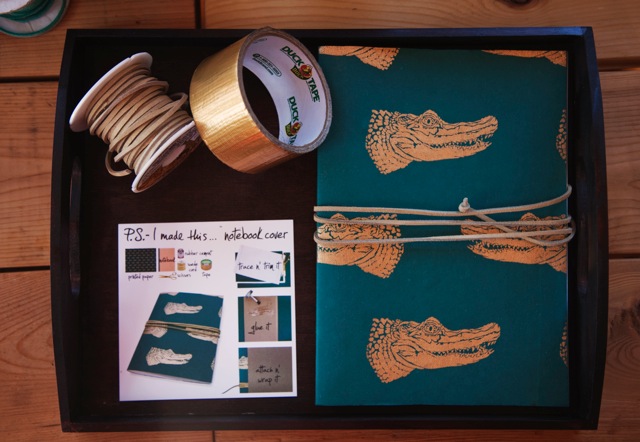 Welcome Back to School!
Share your Back to School Ideas, we'd love to see your creations!