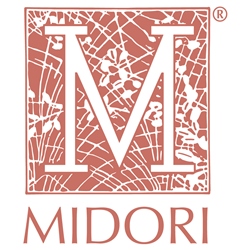 UN-PAID MARKETING INTERN
Description
Midori Inc is seeking a unique individual who will be comfortable working within a small dynamic team/Company, and is looking to gain experience of what Marketing contributes to a Company, being specifically focused on the various needs within the department such as, but not limited to:
Assisting needs related to our website platforms within our wholesale and retail platforms, SEO, creating web banners, organizing images from photo shoots, press requests, analytics, social media, etc. see below for more details.
This is a great opportunity for a student seeking a career in Marketing and Advertising to begin to understand the duties and the nit and grit of what a Marketing Department contributes to an operation, related to increasing sales and protecting the established brand.
This intern should be prepared to work in a fast-paced environment, and will finish the internship having gained broad experience in various aspects of Marketing. Hours are flexible, with a maximum of 40 hours a week. This position is available starting in June, and the end date is flexible based on the Company's on-going needs. The intern will work in our Los Angeles, CA office in Echo Park, close to Downtown Los Angeles.
Projects / Learning Outcomes
The intern will be supervised and trained on specific tasks by our Marketing Coordinator. The intern will learn cross team communications and project management skills, as well as Marketing priorities related to sales, ability to manage website's content and enhance the usage of web tools, Marketing tools, and gain exposure to specific Marketing terminology.
Beyond Marketing, the intern will also have the opportunity to work with other Departments including Inventory, Production and Shipping to gain knowledge in how an overall operation connects between multiple departments to run smoothly.
This is a great opportunity to gain professional experience within a small company, and to enhance their awareness of what it really requires to work within a Marketing department.
Responsibilities
Assist in the creation of e-mail campaigns, online promotions, etc.

Assist in the website's content management

Assist with the fulfillment of items on 3rd parties sales platforms

Assist with the editing images/sizing corrections

Assist with the posting press-releases online

Assist with the Customers outreach

Assist with the performing analysis of Marketing and sales data

Assist with logging and documenting Marketing data

Provide support to social media efforts
Requirements
Company is looking for an undergraduate student in the Los Angeles area who is majoring in Marketing, Online Business Management or Website Database. This person should have great communication skills, with extensive knowledge of Web and social media. Strong computer skills, Word and Excel experience is a bonus, and will be considered when choosing the best applicant for this internship position.
Majors
Marketing, Online Content Management, Website Database Management
Please apply with your resume and cover letter. You will not be considered for this internship without submitting a cover letter. Please email to marketing@midoriribbon.com